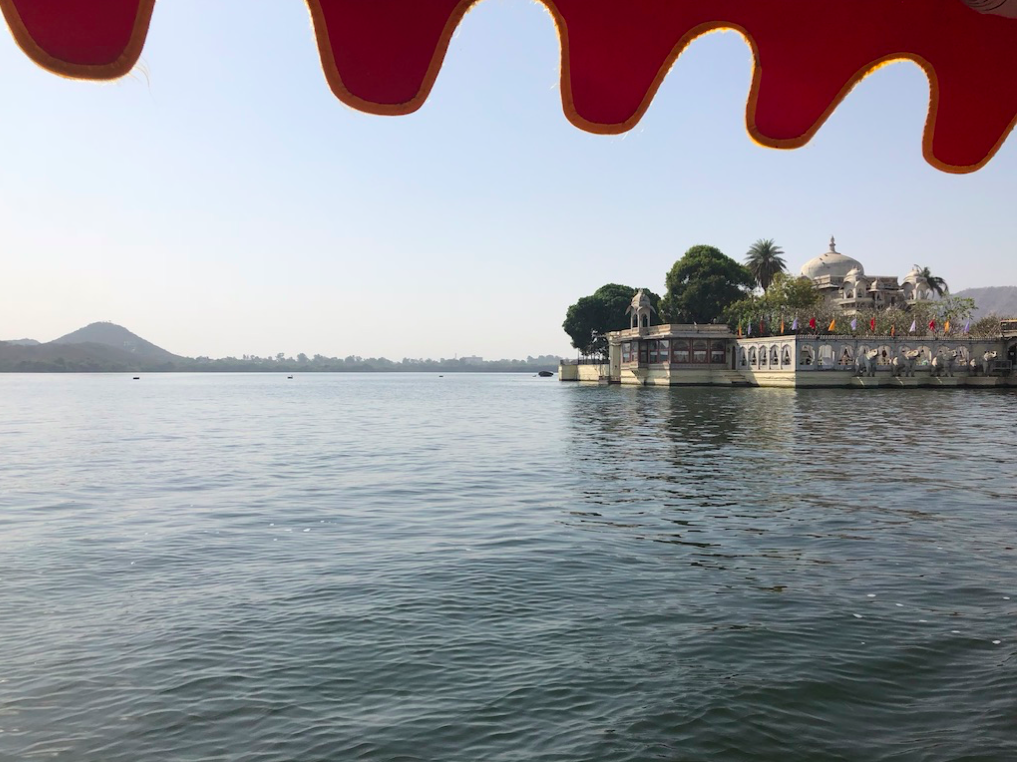 Jag Mandir (Udaipur, India). Island number 27 (out of 100), country number 23 (out of 25), month number 26 (out of 100.)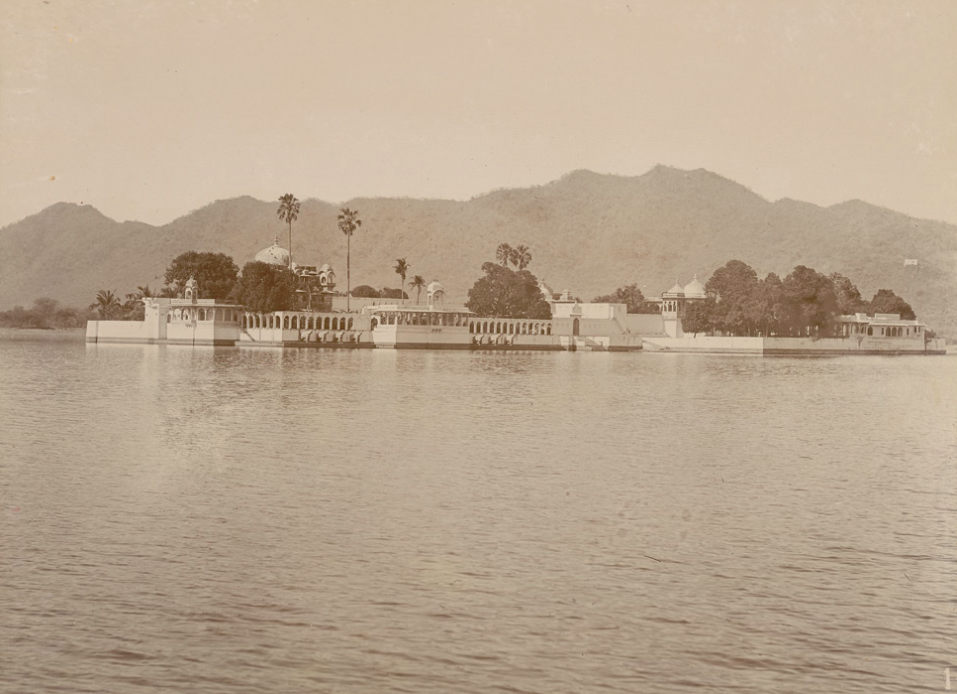 The small island Jag Mandir is almost completely covered by a palace. It is located in the Pichola Lake in Udaipur in India and has been the home of many Indian emperors over the 500+ years it has existed.
Standing on the island more than half a millennium (!) after it was built was like riding in a time machine. Even with all the modern technology of modern Indian life surrounding me at the visit (mobile phones, petrol engines on the boats etc) you could not but feel the energy from centuries past vibrating around you.
The islands most famous resident was Prince Khurram who later became know as Emperor Shah Jahan. Shah Jahan, which means "King of the World", was the ruler during the Mughal-era and he was indeed one of the great rulers of the world. Shah Jahan who lived during the 1700:th century had to his disposal an army of 1,000,000 (!) men.
It has been calculated that "Mughal-era India's share of global gross domestic product (GDP) grew from 22.7% in 1600 to 24.4% in 1700, surpassing China to become the world's largest". (source Wikipedia).
Perhaps the most interesting fact about Shah Jahan and the island of Jag Mandir is that when the emperor was young he lived on Jag Mandir and I learnt that the design of the palace on the island inspired Emperor Shah Jahan to later in life build his most famous structure: The Taj Mahal, one of the Wonders of the world.
Standing on Jag Mandir I reflected about this: How one place on Earth can inspire greatness in another part of the world years later. About how a man who was given the title "the Kind of the World" went looking for inspiration in different parts of the world.
We are all Kings (and Queens) of the World. As long as we make an effort to be inspired by ideas/concepts/habits/things/etc created by other people around the world.
We are all Kings (and Queens) of the Human Island if we are open to ideas from everywhere.
(Visited Feb 2018, uploaded Sep 2018)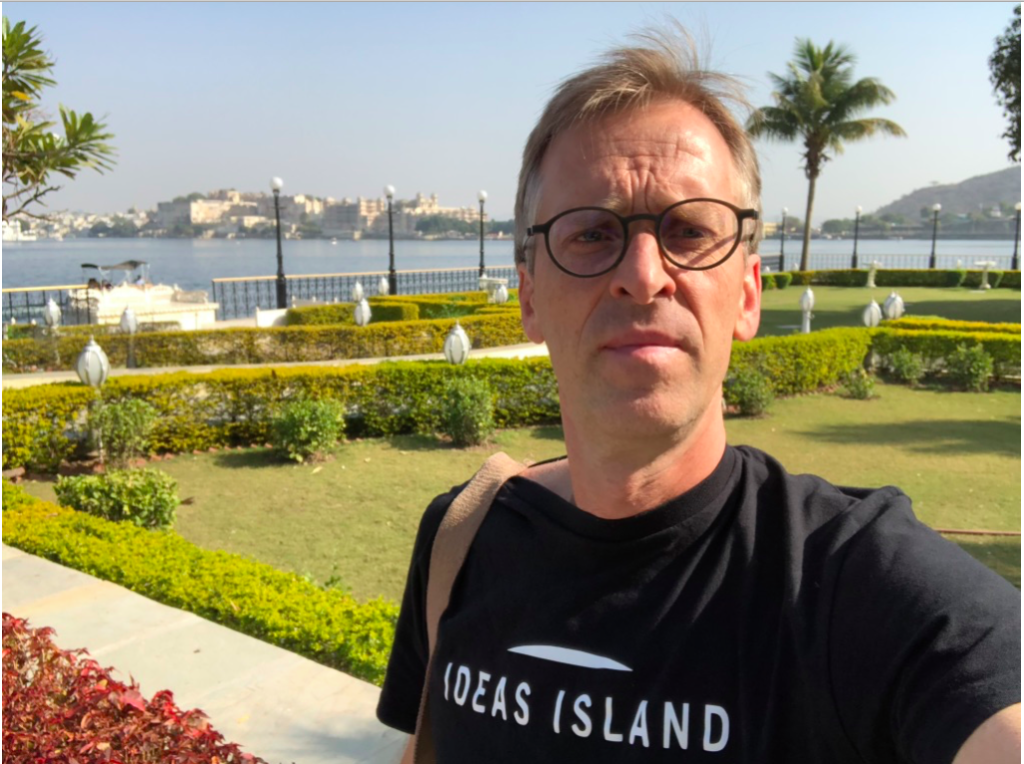 Fredrik Haren, aka "The Island Man", plans to visit 100 islands, in at least 25 countries, on at least 6 continents – in less than 100 months. The purpose of this "World Tour of Islands" is to get a better understanding of the world, a deeper understanding of the people who live here and a broader understanding of life. Jag Mandir was island number 27, country number 23 and month number 26. (Countries visited so far: China, Sweden, Maldives, Austria, Nigeria, Vietnam, Egypt, Indonesia, USA, Malaysia, Thailand, Hong Kong, India, Mauritius, United Kingdom, Ireland, France, Iceland, Canada, Mongolia, Myanmar, South Africa and Norway.)