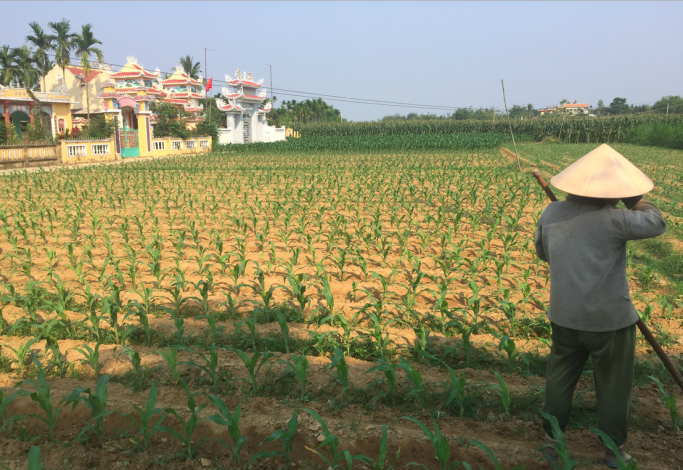 Cam Kim island, Hoi An, Vietnam, Island number 7 (out of 100), country number 6 (out of 25), months number 4 (out of 100.)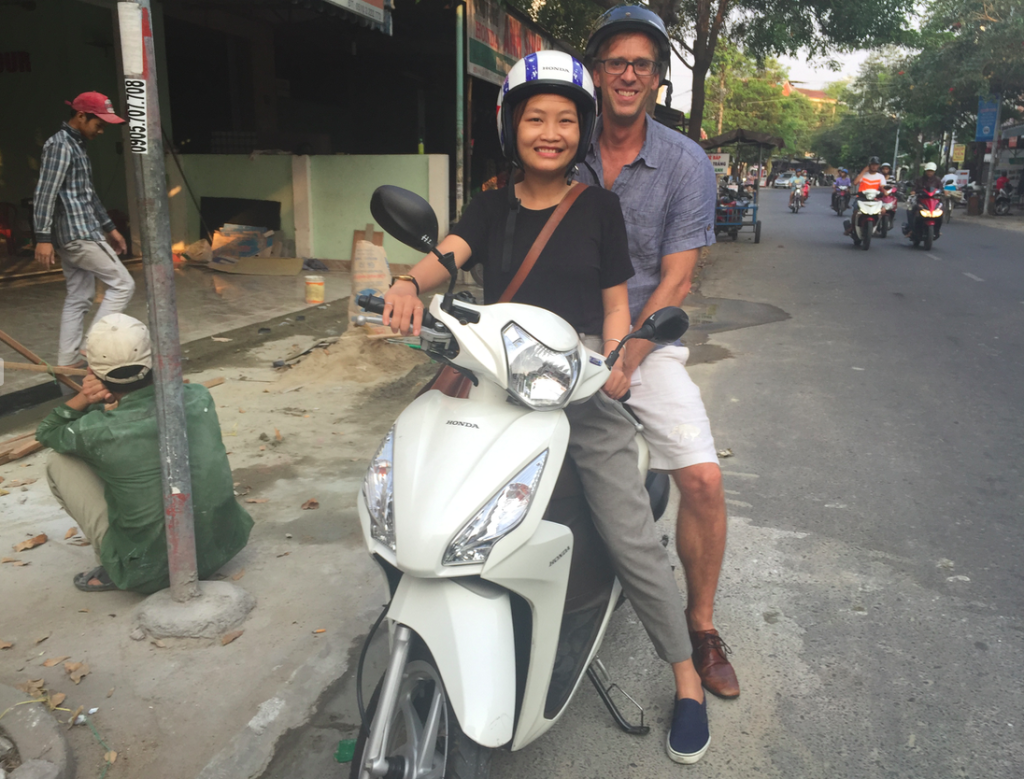 "Your hobby is islands?"
My guide, Lucy, is looking at me with a mix of amazement and doubt, like I am a little bit weird.
Which is funny since she just encouraged me to eat a duck fetus (!) – as if eating a semi-developed duckling would be something totally normal. (More about the duck fetus later.)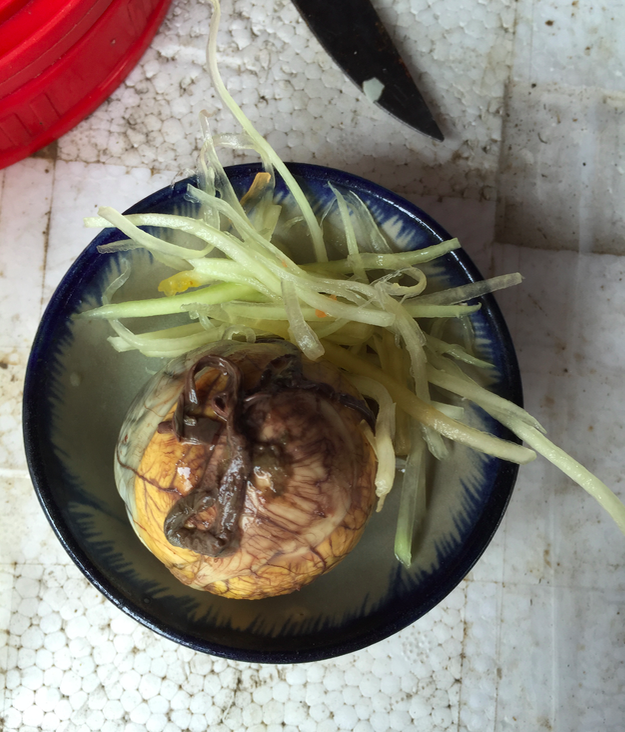 Lucy is confused about my request to take a detour from the scheduled food tour that she is taking me on and to skip walking though the old town of Hoi An, and instead take a trip around the island of Cam Kim.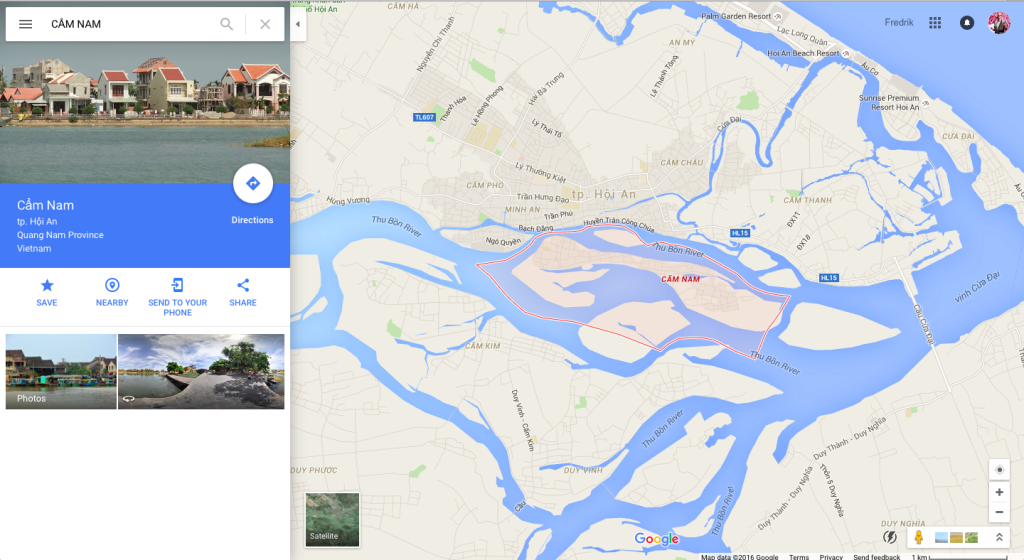 (Click here to see island on Google Maps.)
Her reaction is understandable. The old town of Hoi An is on the "Unesco World Heritage List" because it is so unique.
On the Unesco's website it reads: "Hoi An Ancient Town is an exceptionally well-preserved example of a South-East Asian trading port dating from the 15th to the 19th century. Its buildings and its street plan reflect the influences, both indigenous and foreign, that have combined to produce this unique heritage site."
And it is lovely. (As hundreds, and hundreds, of tourists walking around the city can confirm.)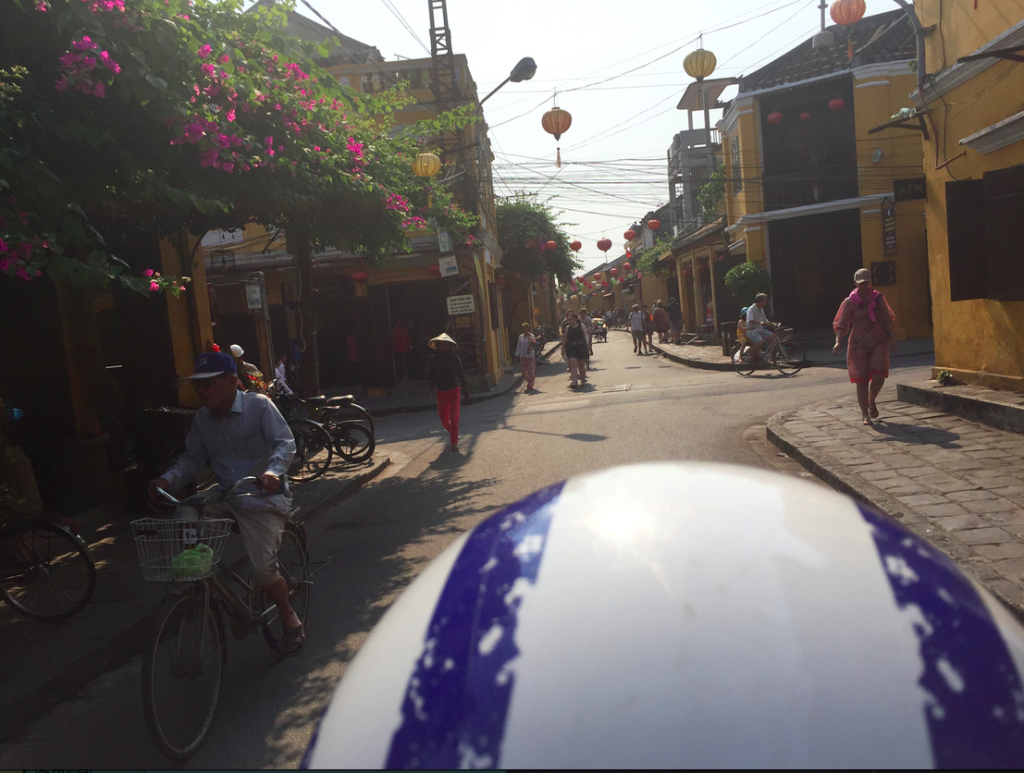 So you would be forgiven if you thought that I wanted to see more of the city too, but I am a "off-the-beaten-track" kind of guy, who happens to have a soft spot for islands, so I ask to shorten the city tour so that we instead have time to go see an island as part of my tour.
Luckily for me Lucy is very open for new ideas and happily improvises a unique food tour, inclusive of island visit, just for me that takes me to Cam Kim island in the middle of Thu Bon River.
She tells me that the island is mainly known for three things: growing corn, growing rice – and the making of bed mats. (They grow the white version of corn, not just the normal yellow one and they just had their annual Corn Festival.)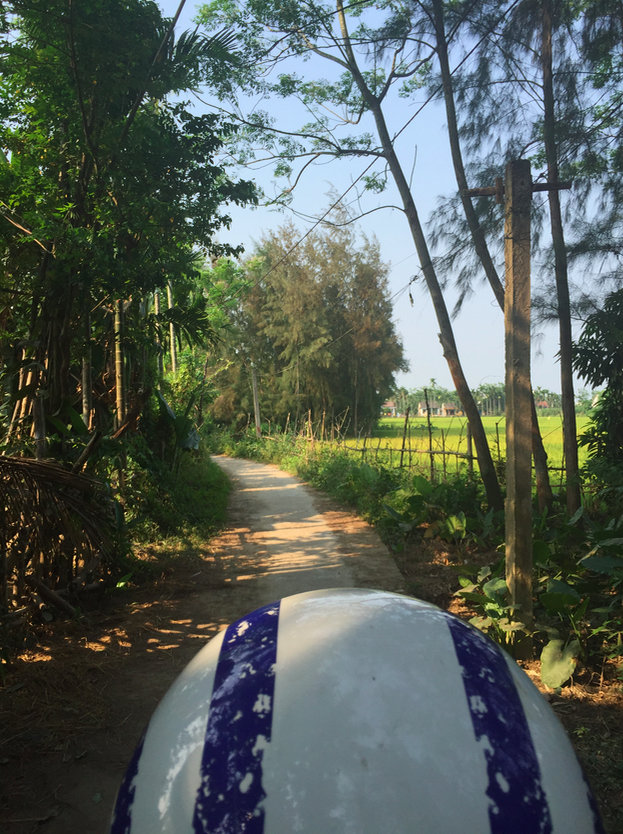 Life on the island has recently changed after a bridge (though only open for two-wheelers like motorcycles and bikes) has connected the island to the city. Before you had to take a ferry to the island, which tended to isolate the island a bit, but now you just speed over on a bike and the islands is suddenly just two minutes away from the Unesco Heritage site. Lucy is telling me this and much more while driving me around on the back of her motorbike.
I did the Hoi An Food Tour because of Lucy.
The day before Lucy had held a passionate speech about why the company she works for, www.hoianfoodtour.com, is involved in a social enterprise in Hoi an.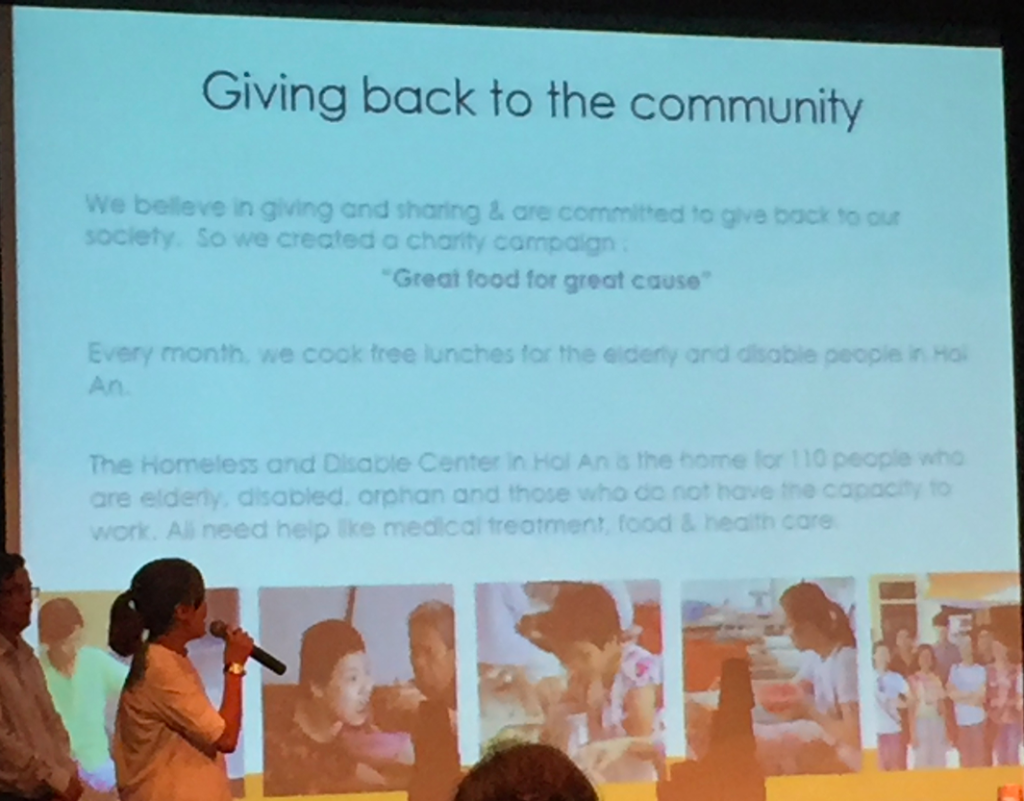 Every last Sunday all the tour guides in the company (20 of them) go and help cook food for a shelter for the unprivileged. The center has +110 orphans, mentally ill and handicapped people living there.
I heard Lucy speak at a conference where I also had been invited to speak, and her passion for the center made me cry. On the spot i decided to give some money to the center and to sign up for a food tour with Lucy to support her and the company.
As a bonus I got to know Lucy, Hoi An and Vietnam through the food of the country.
This is (some of) what I learned.
Let's start with that duck embryo.
It's called "Balut" and is a semi-developed duckling where you can start to see the beak, bones, and in some instances feathers of the duck begin to develop. It's served with papaya sallad, greens and chili. In Vietnam it's eaten as comfort food when you are sick and the "hot" chili and ginger is said to be a good complement to the "cold" duck. Yin and Yang in harmony.
For tourists eating the Balut is less about getting well and more about not getting sick by the thought of eating the early-bird-egg-bone-and-feather-mixture staring at you from the egg.
Lucy, or Linh which is her vietnamese name, told me that only 20% of the people on her tour are brave enough to try it.
After I had eaten mine (it is quite tasty actually) I asked her if she had thought I would be one of the 20%? She was honest enough to say "No." She then explained: "Normally the people who try are the young ones, not the old ones."
Ouch.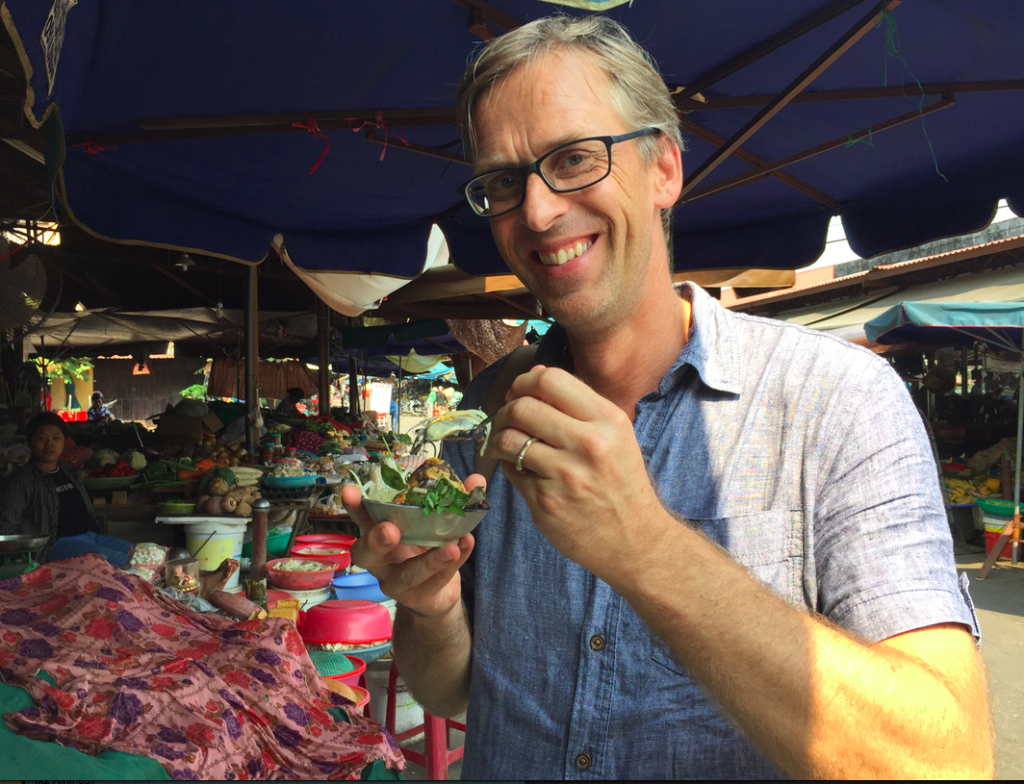 Another thing she introduced me to was "the husband and wife cake".
Legend has it that by baking this cake a woman was able to get her husband back again after he had left her for life in the city.
Nowadays it's a tradition that the wife to be needs to bake 100 pieces of the "husband and wife cake" to give to the family of her future husband (together with, if I understood it correctly, 100 different pieces of fruit and a pigs head.)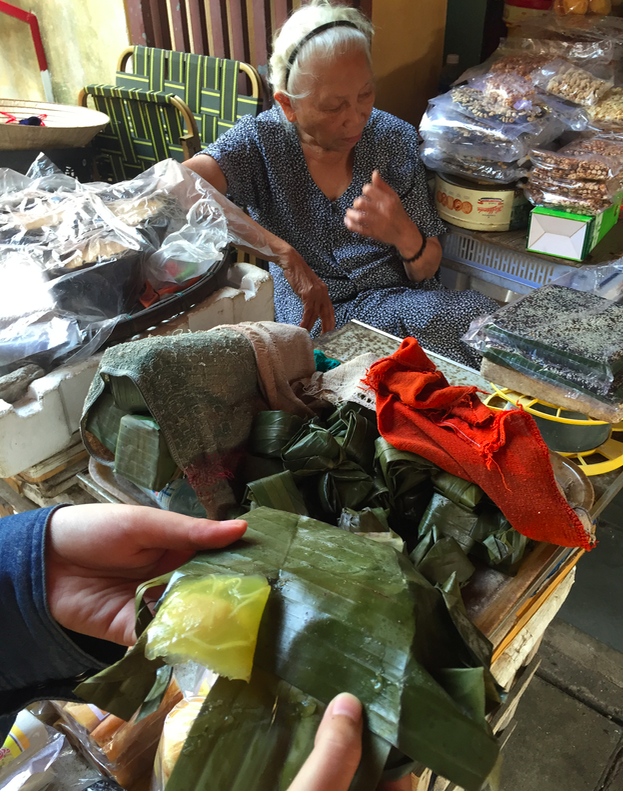 In Vietnam it was traditionally considered "better" to have a son than a daughter (and Vietnam has the same problem as China with more boys than girls being born after ultra sound technology made it possible for "human selection" to replace "natural selection" for which gender should be born. In Vietnam 112.4 boys are born for every 100 girls born (up from 106.2/100 in 2000). The reason you wanted a boy was that when a daughter is married off she becomes the "daughter" of the new family.
But there is an anti trend happening with more and more families starting to appreciate having a girl.
Lucy is a 23 year old, single and strong woman, and she told me that her father, who had three daughters, is now happy he got girls.
"In todays Vietnam it is better to be a woman", she told me. "Women can make better careers, have better jobs."
When Lucy gets her own kid she wants a girl.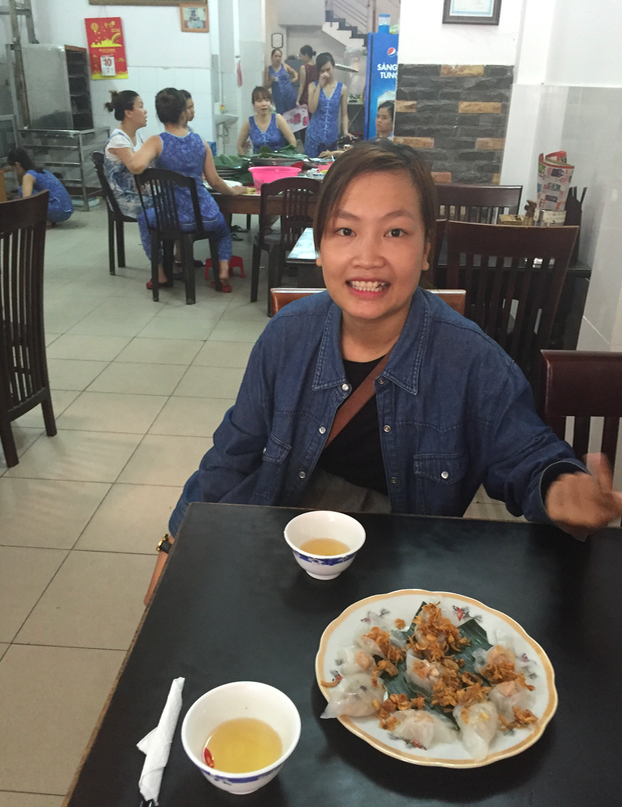 Some traditions change, some remain. Some evolve.
Lucy takes me to the Bong Hong Trang dumpling restaurant.
The name means "white rose" and the same family has been making dumplings for three generations. It was started by their great grandfather who brought the recipe from China. But over the years the dish evolved and it is now "Chinese dumplings" served with "Vietnamese fish sauce" (instead of soy sauce) and "Vietnamese dried onions."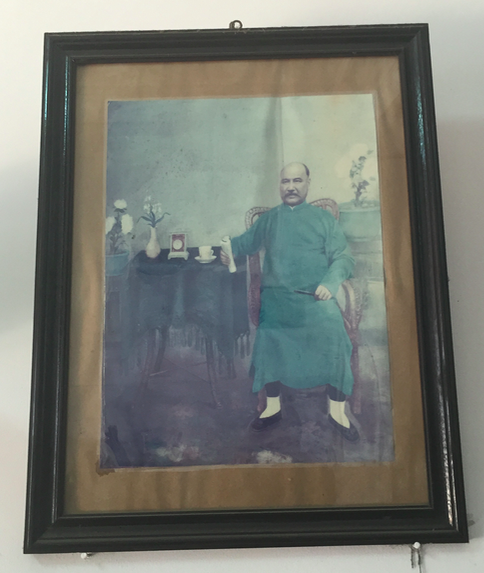 They make 5000-6000 dumplings per day – by hand – and it was some of the best dumplings I have ever had, and I have lived in China.
Another "mix of traditions" Lucy took me to was a vietnamese baguette shop serving a"french baguette" filled with the local pork and vegetables.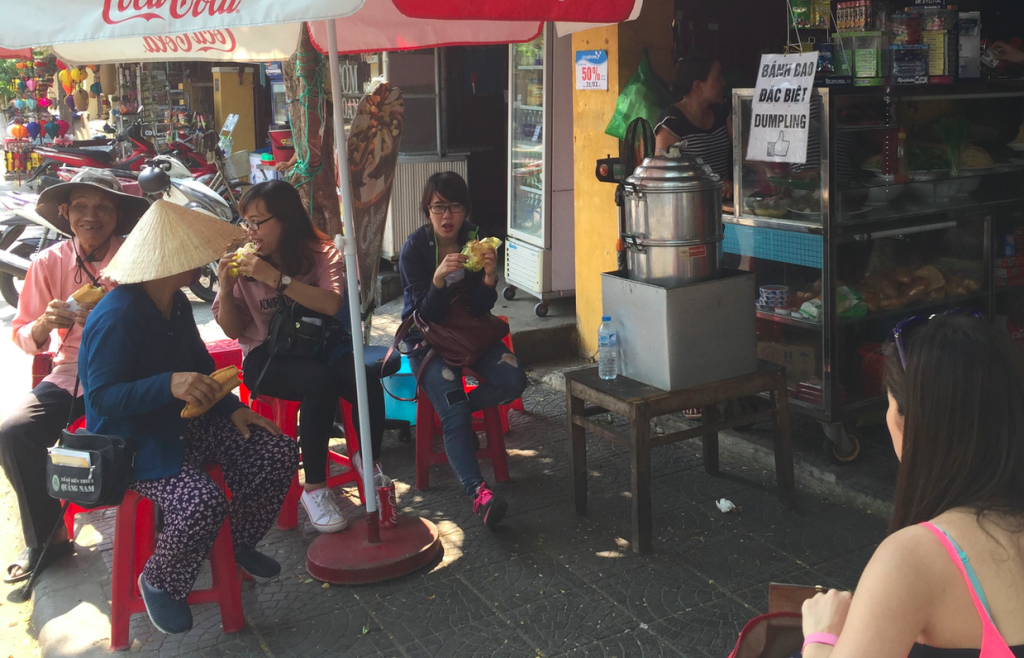 What I especially liked with the baugett stand was the small "extra stand" outside the restaurant where poor people could go and get a baguette for free.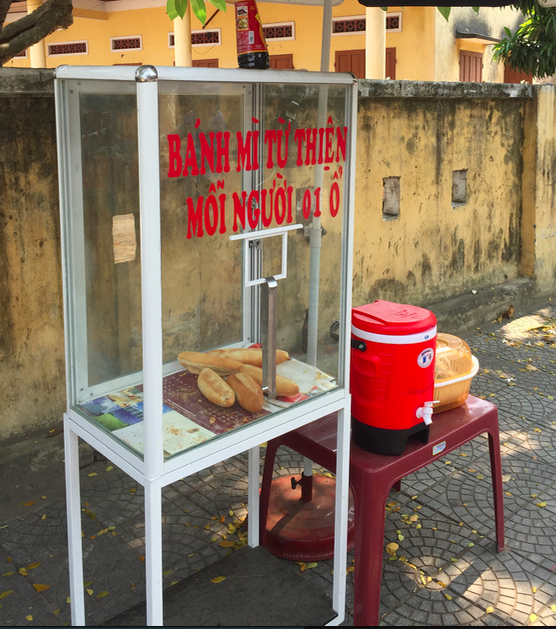 When my tour was done I had snacked on Water Fern Cake (Banh Beo) in a hole-in-the-wall, eaten everything from noodles dipped in ash to home cooked – and home served – spring rolls in the private home of a Hoi An family and much more.
I have gotten to know Vietnam a little bit better via my taste buds and my stomach.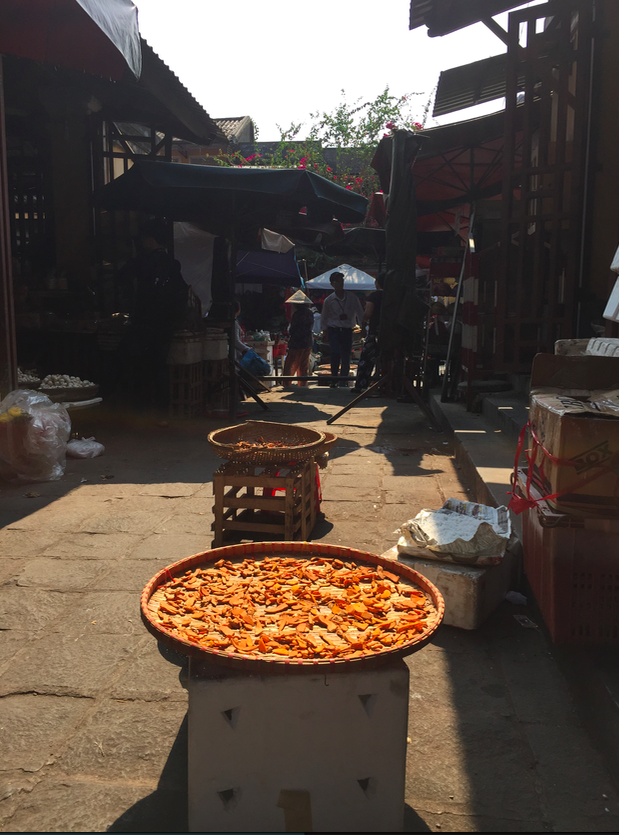 But more importantly I had gotten a better understanding of the heart, spirit and mind of the Vietnamese people by having Linh show me her country.
I loved all aspects of what I learnt, but there was one thing which stuck with me a little bit more: It was with what ease the Vietnamese seemed to adopt the concept of helping a fellow human in need regardless if it was a small tour company cooking food for the disabled, a restaurant making it easy for the poor to pick up a free meal, or how the Hoi An food tour offers free city tours hosted by students who want to improve their English.
Caring for the less fortunate is of course not just a Vietnamese trait, but a human one – perhaps even the trait which makes us humans?
But during my short stop in Hoi An I got reminded by the friendly and caring Vietnamese people I met how simple it can be to care a little bit more.
For that I thank Lucy.
Now imagine if we as humans all became a little bit better at being a little bit more humane.
That's food for thought.
Fredrik Haren, aka "The Island Man", plans to visit 100 islands, in at least 25 countries, on at least 6 continents – in less than 100 months. The purpose of this "World Tour of Islands" is to get a better understanding of the world, a deeper understanding of the people who live here and a broader understanding of life. Cam Kim island was island number 7, country number 6 and months number 4.